Belinda Large
Loan Officer
NMLS#: 214475
belinda@rsmc.net
MOBILE:

OFFICE:

FAX:
State Licenses: TX
About Belinda Large
Belinda Large (Bishop) has been a banker for over 30 years in Houston, Texas.  Over the last 10 years she's been recognized every year by Texas Monthly Magazine as a Top Mortgage Professional in Texas.  She has an extensive client list that has been built through referrals from borrowers and real estate professionals who continuously refer her to friends and colleagues and also seek her knowledge when having lending questions and needs. 
She's an avid runner and has completed over 15 marathons.  She's also an active member of the River Oaks Women's City Club, Road Runners of Houston, Mortgage Bankers Association, and Federation of Houston Professional Women.  She' also an avid University of Houston fan, her alma mater.  She's the mother of 4 and lives in the Montrose area with her husband, Jim, an architect, and four cats (all siblings!)
Having Belinda Large represent and work with me through the process of this purchase as been a constant delight and energy. There was never a moment that i didn't know what was in process, embrace the steps to completion, and have the ability to feel confident that i was being taken care of. I would recommend and be excited to work with her again and again. Thank you for you guide and help! KGA

- Kelly G.

Houston, TX
Belinda Large provided excellent service start to finish. Friendly, personable, knowledgeable, kind, empathetic, funny. She made it easy for me, a first-time home buyer, to navigate the home financing process. Belinda Large has my highest recommendation!

- Jennifer K.

Katy, TX
Belinda went above and beyond to help us close in a quick and seamless fashion. She knew we were moving toward a fairly aggressive closing date and she made a commitment to meet that for us. She worked weekends and kept me apprised at all times of the status of the loan proces. Outstanding customer service!

- Neil M.

Jersey Village, TX
Belinda was very responsive and helpful! My only recommendation to improve the customer experience has to do with your web portal (IT issue). It would be nice to be able to see all the submitted documents on the website at any time. This would really help the customer to avoid duplication or any confusion on what is and what isn't needed.

- John M.

Houston, TX
Efficient and personalized.

- Timothy L.

Houston, TX
Republic State Mortgage is proud to announce we've been named a 2018 Top Workplace! We're thrilled to have been included on the list, and thankful to our employees, who made this happen. More info is available at www.topworkplaces.com.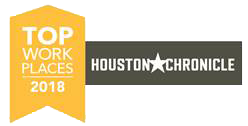 "Incredibly honored to have National Mortgage News recognize Republic State Mortgage Co. as one of the #BestMortgageCompanies2019. It's the skill and dedication of our folks that make us one of the best in the country. Well done, Republic!" Paulina McGrath - President.